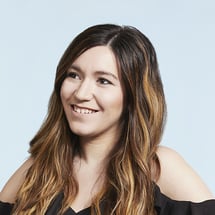 Welcome back to our Employee Spotlight series. Here at Multiview, we feel very fortunate to be surrounded by such amazing colleagues, each possessing diverse skills and expertise. We want to highlight them.
In 2020, our 30th year as a software company, you will be learning about our Multiview Family, from Support, Implementation, Development, QA, Sales, and lots more.
We see ourselves not as a technology company, but as a people company.
The seventh of our Employee Spotlight series focuses on our own Amanda Moniz, Client Success Executive.
Meet Amanda Moniz, Client Success Executive at Multiview
What is your role at Multiview?
As a client success executive, my job is to maintain contact with our customers to optimize their experience with our product with the goal of helping them to achieve their month's end.
What skills do you leverage in your role?
The primary skills in my role are customer service and relationship building. I communicate with clients and with different departments within Multiview to help our clients to be as successful as possible when using our software platform. This means that I have to be articulate with my writing and speaking. Listening is also critical so that I can optimize the client experience.
What do you love most about your role?
Any time that I can ensure a client is making the most of the software and provide solutions to any problem that they may encounter along the way.
How did you get involved with Multiview?
I started with Multiview in the client support department before I even graduated from university in international business. I fell in love with the company's culture and the people. That was about two and a half years ago, and I've grown since then.
What would you say to someone applying to Multiview?
It's hard to find an employer like Multiview, where you can have working relationships with the CEO and everyone in between. I have made great friendships and met people that are probably going to be considered my best friends.
What might someone be surprised to know about you?
I lived and studied in Pamplona, Spain, for a year during university. I took my courses in Spanish. My mom was born in Columbia, so growing up, I always had a strong Spanish speaker in my life. Then in university, I took Spanish language classes for two years. So, when I went to Spain, I was somewhat fluent in the language.
I traveled a bunch around Europe while I was there. I went to France, Germany, Belgium, Sweden. I even made a trip to Africa, where I stayed in Morocco for about two weeks, and even spent a night in the Sahara Desert.