Ace Endico Implements Multiview ERP and reduces Month-End by 50%
"Multiview has everything a finance team needs. A strong customer support team that can help right away. Everything is helpful and well thought out, like journal entries, the intercompany entries, the way that you can reopen entries and the financial reporting. And how it mimics working in Excel. I love it."
Hope Platel
Vice President of Finance
Ace Endico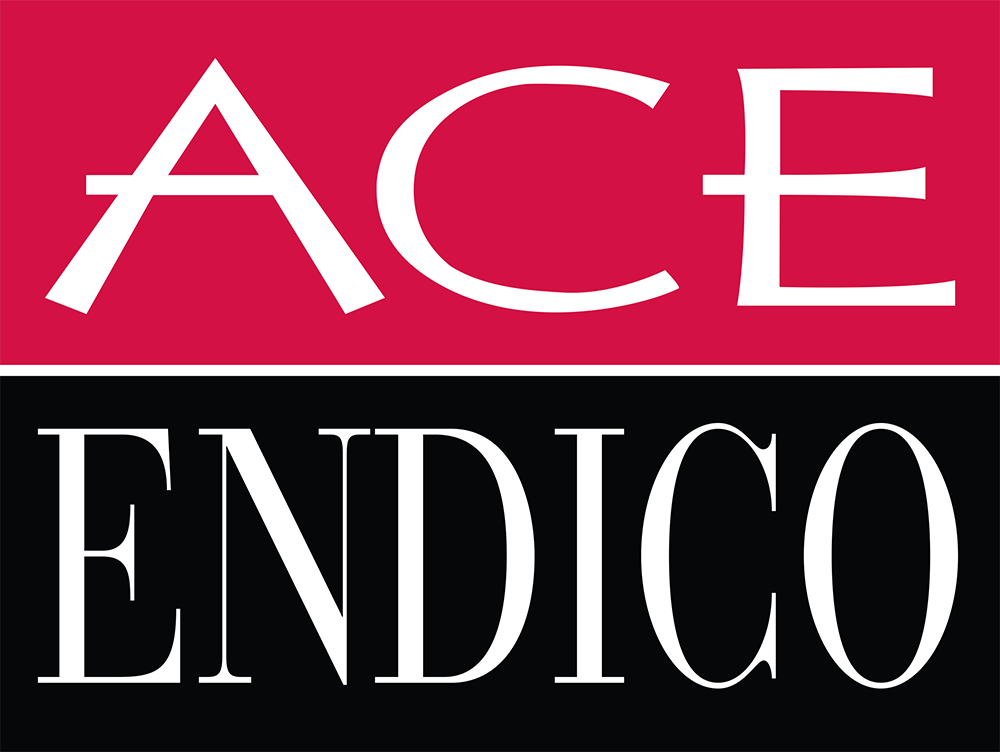 Overview
Founded in 1982, Ace Endico is the largest food distributor in the tri-state area of New York, New Jersey and Connecticut. Their state-of-the-art facility houses thousands upon thousands of products. They store and ship dairy, produce, meats, seafood, fine imported specialty products, paper, canned goods and everything in between.
They service a wide range of clientele, consisting of hospitals, schools, prisons, hotels and other major chains. Food distribution is a fast-moving industry with an endless amount of transactions and data to track. Ace Edico has risen to become a leader in this competitive space.
Hope Platel, their Vice President of Finance, joined the company in 2020. Immediately she recognized that upgrading their finance software should be a priority. In a business that has a high volume of daily transactions, throughout a larger geographic area, using manual processes to track their ongoing financial, was bogging them down. "We dumped data from the previous ERP system into an Excel spreadsheet and try to manually format everything into reports, like a P&L. It was time-consuming, to say the least."
Platel had worked with a variety of legacy software companies over the years (NetSuite, PeopleSoft and Great Plains/Dynamics) but she says nothing had ever matched the level of convenience and customization that Multiview brought her previous team. Having used Multiview for over ten years in previous roles, Platel quickly shortlisted it for evaluation, to see if it made sense for Ace Endico's operations.
"It was user-friendly from the first day I started using it (a decade ago). The intercompany entries are seamless, the reporting is fantastic and their customer service & support is very responsive. You get immediate answers the same day with a resolution by email or if that doesn't work someone calls you. That's how it was ten years ago and that's still true now using it at Ace Endico."
About Ace Endico
Location: Brewster, New York
What They Do: Food Distribution
Number of Finance Employees: Seven
What Triggered Multiview: Desired software upgrade
Significant Outcomes: Daily bank reconciliations, real-time cash position, a vacant role not staffed due to new efficiencies
"When we did the implementation for NetSuite with my former employer it was a five-year process. At Ace Endico we onboarded Multiview in four months and it was seamless."
Hope Platel
Vice President of Finance at Ace Endico
Implementation of Multiview
Platel was certain the team was going to appreciate the versatility of using Multiview day-to-day. Having access to real-time financial data in one tool, that generated reports at a moment's notice, would be a game-changer for the team and a fast-paced company. However, moving to a brand new system can be challenging to navigate, not to mention nerve-wracking, especially after legacy systems had been in place for so long.
Nonetheless, Platel had full confidence in the Multiview implementation team based on past experiences. After all, it would be her second time working with the Multiview team, "It was slightly stressful for the accounts payable department. There was definitely a learning curve, but they were positive about it. What's great about Multiview is that it works similarly to Excel. For someone that's currently just using Excel to create their financial statements, it's easy to learn even from scratch."
Platel says that implementation for any software is never "apples to apples", but the current track record with Multiview is significantly faster compared to her experience with other systems. "When we did the implementation for NetSuite with my former employer it was a five-year process. At Ace Endico we onboarded Multiview in four months and it was seamless."
Quality Support Makes a Difference
Platel says what puts Multiview head and shoulders above the rest, is the ongoing level of support.. She says the team at Multiview has always been quick to act and engage, sometimes solving significant issues within 60 minutes. In contrast, her experience with previous financial software systems was the polar opposite.
"Over ten years I think I've hit almost every support scenario that there could be. When we used NetSuite, I didn't think their support was anywhere near this responsive or this personalized. Yet everything with Multiview has been responsive and quick. I've even seen patches installed the same day."
Impacts of Using Multiview
Platel says just within the first six months of using Multiview, the impacts on the business were significant. First, they had considered adding another full-time employee to the finance team, to help alleviate the burden of manual processing. Thanks to Multiview that extra role was no longer needed.
Next were bank reconciliations, which previously were happening in Excel. With Multiview, the team at Ace Endico can reconcile bank statements daily instead of monthly. They know their true cash position at all times."It's easy for AP to get the cash requirements out of Multiview to create a check run, review it and then cut the checks. That's a huge benefit from a time-saving and accuracy perspective."
Finally, the finance team can now close the books much faster. Due to the volume of transactions and all the complexities of their accounts payable, previously is was taking over four weeks to close out the month. Now with access to real-time data, Platel believes they will cut that time in half.
"Multiview has everything a finance team needs. A strong customer support team that can help right away. Everything is helpful and well thought out, like journal entries, the intercompany entries, the way that you can reopen entries and the financial reporting. And how it mimics working in Excel. I love it."