ERP for Utility Companies & The Energy Industry
Change is constant for companies in the utilities and energy industries. Whether it's dealing with infrastructure maintenance needs, increasingly stringent regulatory compliance requirements or business cycle fluctuations, having access to robust business process management systems and energy industry finance software is essential.
Multiview Financial Software offers Multiview Cloud ERP – an advanced cloud ERP software solution that can empower your energy company's finance teams. You'll stop chasing numbers and start using them to move your business forward. Get instant access to actionable data that enables you to make more informed decisions and end month-ends.
Key Features of ERP Software for Energy & Utility Companies
Multiview ERP serves as a single point of truth for your business. It delivers much more than traditional finance and accounting support for general ledger, accounts receivable and accounts payable applications. It also includes several fully integrated modules that enable visibility across multiple functions. You'll have timely access to all the information your business needs to move forward in one easy-to-manage software solution.
A specific ERP software feature for energy and utilities industry applications includes business intelligence, enabling you to get reporting and analytics to guide decision-making and a more comprehensive, real-time snapshot of your organization and business activities. With our inventory and materials management module, you can manage processes such as the transportation, logistics, supply chain management, purchasing and receipt of equipment and supplies more efficiently.
Benefits of Using Multiview's Finance Software for Utilities Applications
The numerous advantages of Multiview's ERP software for energy, oil & gas companies include:
Scalability. Our ERP solution can grow along with your utility business. The inclusion of modules other than general ledger ensures the additional functionality that expanding operations require.
Adaptability. Our collaborative approach to energy ERP software implementation allows us to adapt our solution to each utility company client's unique needs. You'll work closely with an implementation consultant who has extensive real-world finance experience and understands how our products can help you meet your business objectives.
The ability to shorten month-end processes. The driving force behind our methodology is our focus on gradually reducing the time required to close your books at the end of the month, quarter and year. Our ERP software helps your energy business accomplish this through automating workflows, integrating data across multiple systems and providing access to robust business intelligence. Your financial team will have more time available for other crucial areas.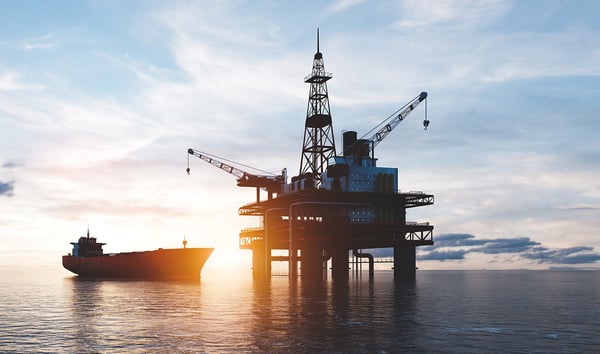 Why Choose Multiview for Your Energy ERP Software?
At Multiview, we take pride in being responsive to our clients' needs. We'll also provide comprehensive training to ensure your teams can use the ERP system efficiently. We go beyond group training – we break it down to deliver individualized instruction for specific roles. You can also count on us for ongoing technical and operational support for as long as you remain a Multiview client. With our same-day response, you'll get the help you need quickly.
Request an ERP Software Demo for Your Utility Company
To find out if our software is a good fit for your energy business, contact us to arrange a demo today.