Multiview ERP is trusted by companies across a number of industries. Hear how our clients are driving more efficient operations and reducing time spent on month-end.
Here are different insights into how Multiview Financials provides substantial ROI to our clients. From a CFO needing more visibility across business units to a Controller wanting a quick financial health check, Multiview provides much more than just accounting.

Like many not-for-profits, Crosspoint Human Services is an organization with a big heart and a tight budget. With a daunting and never-ending list of needs for the community, they turned to Multiview to significantly reduced the burden on their accounting department.

The Faulkton Area Medical Center updated their EHR system, they needed a financial ERP software that could integrate with it. Multiview provided a seamless integration with their EHR for a single source of truth.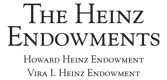 The Heinz Endowments leveraged Multiview ERP to gain timely, insightful financial data and develop incredible cost-savings while simultaneously driving their portfolios to new heights.
Arnold Ventures grew out of their small business accounting solution and have since been leveraging Multiview ERP to fit its growing organization. Multiview has significantly reduced time spent on month-end, accelerated reconciliation, and simplified budgeting and reporting.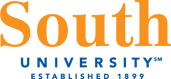 South University went from multiple systems to one, single cloud-based ERP solution to simplify the work carried out by accounting departments. With enhanced integrations, the team can now access vendor activities, invoices, and contact information with a few clicks.

MADD Canada leverages Multiview ERP as an all-in-one solution to dramatically improve financial efficiencies; from month-end processes to audit preparation, and easily provide management and the board financial reports.
Multiview ERP has allowed Newport Restaurant Group, and its 16 different business units, to quickly check up on the organization's financial health and better understand the overall business impacts.

Mt. Ascutney Hospital has been leveraging Multview ERP to gain deeper operational insights by bringing multiple health system data into their ERP. The entire finance team has benefited from automated workflows and budgeting and forecasting; adding value to the overall hospitals operations.