Multiview ERP Client: Mt. Ascutney Hospital
"It's more than just our accounting system. I use Multiview for 99% of my information and data analysis needs, and it's 100% reliable."
Theresa Tabor | Controller, Mt. Ascutney Hospital

Healthcare Profile:
Dig deeper into your transactions
"It's more than just our accounting system. I use Multiview for 99% of my information and data analysis needs, and it's 100% reliable. The information from our other systems are viewed in ViewSource 360. For smaller hospitals, bringing our hospital system data into Multiview is a real benefit.
The workflows in Multiview means that managers can attach invoices directly from emails and have the payment transaction follow the correct review and approval channels. We can monitor the progress of these, there's no lost paperwork and the auditors love it too.
We introduced Multiview's budgeting product last year and it was great. This year, with additional data, staff are excited about being able to see the underlying transactions that influence their budget assumptions. They can make scratchpad notes and see their budgets change dynamically.
Their support is great, and Chris is the best. My team and I have used support at times, and we never have to wait to hear back.
All our staff are very attached to Multiview. Even our CFO, who doesn't use the product every day, sees the value that Multiview brings to the hospital's operations and the team, and he's a big supporter."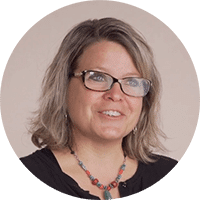 Theresa Tabor, Controller,
Mt. Ascutney Hospital
Hospitals & Healthcare Centers:
Six Reasons to Acquire Multiview Financials ERP
When it comes to the health of people, finance teams can make as big a difference in the big picture as any other hospital department. That's why we believe their tools should be just as sophisticated.