Like many not-for-profits, Crosspoint Human Services is an organization with a big heart and a tight budget. Operating out of three locations in Danville, Illinois, they help people in need access a wide range of medical services including:
Medical care for veterans
Treatments for the homeless
Refuge from domestic violence
Mental health programs
Aid for those with developmental disabilities
Help locating affordable housing
And so much more. It's a daunting and never-ending list of needs for the community. On top of all this, they offer three helplines for people with emergency needs—a crisis hotline, screening, assessment and support services number, and a domestic violence hotline. They do it all with 130 employees and $8.5 million a year, mostly from grants and state funding.
Location: Danville, Illinois
What They Do: Provide quality human services to individuals, families and the community on a not-for-profit basis
Number of Finance Employees: 5
What Triggered Multiview: Archaic ERP, no longer supported by developer
Significant Outcomes: Easy and accurate reporting for decision makers, integration with EHRs, and significantly reduced burden on accounting department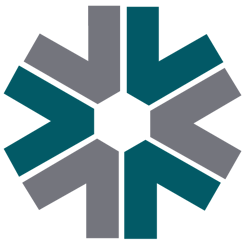 New CFO Meets Old ERP
Michelle Glines joined the Crosspoint team in 2014, starting out in payroll and moving up to Chief Financial Officer a few years later. Her staff of five is responsible for accounting, billing, and IT. The newly minted CFO inherited an archaic accounting system that at first she thought was a bad joke. "We couldn't even use a mouse with that system! We had to use function and arrow keys to navigate," she recalls.
There were huge gaps in functionality, as well. For instance, the finance system didn't integrate with the electronic health records (EHRs), which was a significant problem. And generating reports was a nightmare. "You basically had to be a programmer to create a report in there," says Glines. "I have one IT person for 130 staff. She doesn't have time to be programming reports for me. I needed something easier to use."
Glines was also shocked by the amount of paper still being processed through the accounting department. There were entire rooms full of past accounts payable invoices, including every power bill they had paid for the past 25 years. Handling and filing all of that paper was a drain on her department's resources. Determined to go as paperless as possible, she discovered that their old system could not scan attachments.
Desperately wanting something better, Glines came up against entrenched processes and resistance to change. Finally, the system got so old that the developer stopped IT support. This was the last straw. It would mean weeks of time spent by Crosspoint staff whenever they had an issue or the tax code or payroll laws changed. The executive director relented and okayed the purchase of a new system. Glines and her lone IT person began researching other options.
A Not-So-Tekky Team
"I now know everything that's in the system and exactly where it has come from. I can track it down. I'm now able to pull detailed information for the Board and the Executive Director, and I know everything is accurate."
Ease of use was critical. Although Crosspoint's staff, many of whom had been there for decades, were a dedicated bunch, they were not necessarily tech-savvy. Glines felt it would be near impossible to get them on board for a system that made things harder than they needed to be.
And yet, many of the big-name, legacy ERP's they evaluated involved multi-step, complicated processes. Take invoicing, for example. "It seemed like I would have to go to five different areas just to input an invoice, input the voucher, and get the voucher ready to print. I was like, 'Why can't I just do it all in one place?'"
They decided to go with Multiview because it was user friendly, but also because it could handle what they needed it to do. Multiview allowed for an extra layer of granularity, so they could track transactions by type of insurance company, separate out social security clients, etc. Glines liked the capacity for extra detail at this level.
Multiview also allowed for the scanning of the invoices right with the entry, which meant they could get rid of most of the paper and save staff time. Reporting was easy, the system integrated EHRs, and the level of customer support was impressive.
Change for the Better
How has switching to Multiview changed things? According to Glines, "Multiview has made a huge difference, just in our day-to-day. It now takes five people to do what used to take seven." (They lost two to attrition, but can still fulfill all their duties). Without all of the paper to deal with, accounts payable takes half the time it used to.
Then there's the enhanced insight. "I know everything that's in the system," says Glines, "every dollar that goes into it, every invoice that goes into it. I absolutely understand where it's going when it goes in the system, because I can see exactly where it goes."
Generating reports is now the work of minutes and doesn't take a degree in IT. "I can do it in five minutes, usually less. Now when I pull information for the Board and the Executive Director, I know everything is accurate," she says.
Glines also appreciates Multiview's customer support. "Multiview's helpdesk is amazing!" she says. With the old system, Crosspoint often had to pay steep fees to get IT support, buy a companion product, or wait for weeks for a response. "I have never had that happen with Multiview. Every time I ask the support desk, can we do this or that, they are on it like that! It's never been more than a couple of hours for them to get back to me."
"Oh, yes," she adds, "we can use a mouse now."
Multiview Helps Fend Off Disaster
"About three years ago, the State of Illinois didn't pass a budget, which essentially means funding was frozen until a budget passed. As a non-profit that predominantly relies on state grants, we went almost a year without getting anything from the state. We went through all of our savings, all of our reserve accounts, anything we had tucked away for a rainy day we burned. We were able to keep the doors open.
Without laser accurate financial information, there's no way we could have survived that period. Multiview allowed our Executive Director to make better decisions in real time, otherwise we very likely may have shut the doors."
Michelle Glines, CFO, Crosspoint Human Services
About Multiview
Founded in 1990, Multiview builds powerful financial and operational management software for companies across a multitude of industries. The organization's flagship offering, Multiview ERP, is used across client organizations who benefit from the powerful integrated modules combined with sophisticated real-time reporting. Headquartered in Ottawa, Canada, Multiview maintains sales and support operations throughout North America.
To speak to a Multiview representative, visit our Contact page.