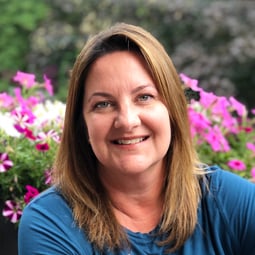 Welcome back to our Employee Spotlight series. Here at Multiview, we feel very fortunate to be surrounded by such amazing colleagues, each possessing a diversity of skills and expertise. We want to highlight them.
In 2020, our 30th year as a software company, you will be learning about our Multiview Family, from Support, Implementation, Development, QA, Sales and lots more.
We see ourselves not as a technology company, but as a people company.
The fifth of our Employee Spotlight series focuses on our own Christina Ullett, Financial Controller.
Meet Christina Ullett, Multiview's Financial Controller
What is your role at Multiview?
I've been in my role as the financial controller with Multiview for 18 months. I take care of the day to day accounting, finance operations, I support other departmental leads, assisting them through their financial metrics and provide them with insight into their departments' costs. I also take a look at process and optimization.
I don't necessarily get to work with external clients, the few times I do, we have conversations around invoicing or changes to license agreements, which ultimately ended up deferring to another department.
What skills/tools do you leverage in your role?
Analytical skills because I have to be able to take a deep dive into what the business processes are of the organization. I take a look at what areas there's an opportunity for improvement. Sometimes, there's a set of business procedures that aren't necessarily scalable to support the organization's growth. I have to be able to communicate well and change people's mindset as to why a specific procedure needs to change. Just because a process works, it doesn't necessarily mean that it can support future growth.
What do you love most about your role?
I get excited about automating a manual process. I can run it at a click of a button and produce it within seconds instead of hours; I get excited about that because it means I can deliver information quicker than usual. In the end, it also means that it's scalable as we grow. You know I'm not going to spend more and more hours on this function. I should be able to spend less, and it just allows me other value-added things in the company.
How did you get involved with Multiview?
I'm what they call a boomerang employee. I started at Multiview during the dot-com explosion when Ottawa's technology sector began to grow rapidly. I was an accountant in client support and had an opportunity to join a financial software company, using my accounting skills. From there, I decided to work towards the CPA designation. I decided that I would need a bit more rounded experience to get more work experience. I worked in other industries in a true finance and accounting role. When Multiview was hiring a controller, I applied.
Fun facts about you?
Typical I like golfing and reading. I also enjoy going to my trailer in the summer. I'm not roughing it – it's glamping.