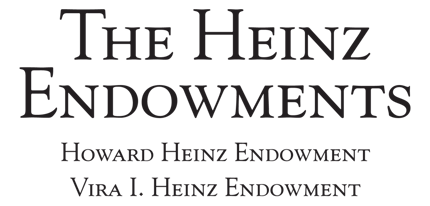 How The Heinz Endowments Leveraged Multiview Financials to Achieve New Heights
---
The Heinz Endowments, based in Pittsburgh, Pennsylvania, is a private foundation whose mission focuses on advancing a sustainable future for the community and planet, successful learning outcomes for young people and their families, and a culture of engaged creativity for all citizens.
Before Multiview, The Heinz Endowments was admittedly "chasing their numbers". A few of the core issues they wanted to resolve were:
Operating Cash: Needed daily insight into activity and balances
Third Party Administrator: Reliant on external party to execute all investment cash transactions
Internal Books: Adjusted to cost and only at month-end
Investment Valuations: Maintained only by third party investment consultant
Reporting: Compiled annually by auditors by taking data from third parties
They knew that in order to effectively manage their $1.7B investment portfolio and spending, they needed to completely change their business management systems. What they needed was more timely, insightful information, more robust cash management capabilities, and they wanted to gain organizational independence from all the third parties that maintained their data. They needed a change, and Multiview was the solution.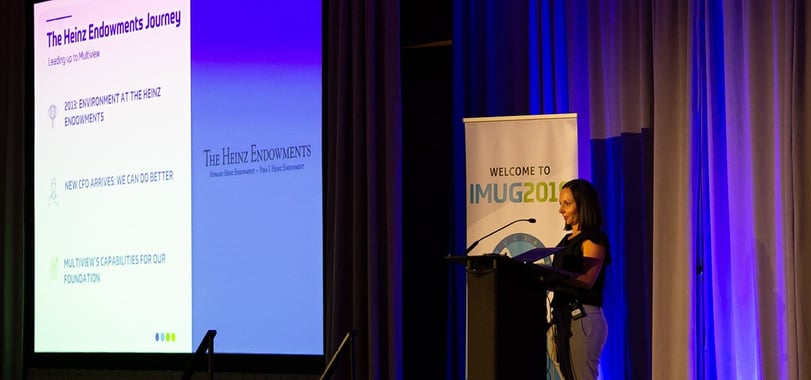 Why The Heinz Endowments Selected Multiview For Their Finance Solution
Multiview could provide a single source of truth for their financial accounting needs: a system that could function to meet their operational needs AND one that could track, analyze and report on the entire investment portfolio. Multiview could provide the integration with banks through automated daily bank reconciliations. Multiview could also provide visibility into their private equity holdings, beyond information being provided by their investment consultant. Multiview was able to deliver all these features and more, bringing ease to their accounting department and freeing up valuable time in order to advance other projects.
How Multiview ERP Has Benefited The Heinz Endowments
As Controller, Michele Sullenger is responsible for the Endowments' accounting and tax functions as well as compliance. She played a key role in the process of implementing Multiview. Thanks to Michele and the team, The Heinz Endowments have been able to achieve the following:
More Automated Environment: Got rid of "Paper Pushing" and utilized Business Event Workflow for valuations and daily cash transactions.
Integration: Utilized automatic interfaces with banks and grants management system to streamline processes and eliminate manual reconciliations.
Analysis: Gained unmatched visibility into the portfolio and ability to analyze and report on investment data and operations in the same system.
Financial Reporting: Produced timely monthly reporting packages and annual GAAP financial statements without any reliance on third party data.
"At the end of 2015, seven months into our implementation, we had valued 2/3 of our portfolio, we had executed all the investment cash transactions ourselves – which is about 800 transactions or $750M per year – and for the first time ever we produced a monthly reporting package without any reliance on third party data. All of this with only a staff of three people." Michele explains.
The team was now able to answer questions they were not able to before, with a new level of insight. The organization realized immense cash savings, no longer having a need for a third party back-office administrator, which resulted in annual savings in excess of $350,000 (every fiscal year)! Multiview's approach of continuous improvement means that The Heinz Endowments is still finding new ways to save time and effort in their financial reporting, which has freed up additional time and resources to focus on their mission.
The Heinz Endowments "believed in better". Their partnership with Multiview enabled their finance and accounting team to make greater contributions, and play a more valued role, in their organization. Their team can now provide powerful and actionable information, which allows management to strategically evaluate opportunities based on real-time data. The Heinz Endowments is no longer chasing their numbers, they are using them.
To learn more about The Heinz Endowments and their Multiview journey, click here: https://multiviewcorp.com/client/the-heinz-endowments/
Watch Michele's Keynote address at our annual IMUG Conference: https://multiviewcorp.com/resources/videos/the-heinz-endowments-imug-2019-keynote